Although July seemed to slide into August without much fanfare, the "back to school" feeling has definitely descended upon Cleveland. I am one of those people who enjoy each season, but also enjoy the change of seasons. Summer was fun, busy, and active. But by the time school starts I'll be ready for a steady schedule (I think I taught only half of the scheduled last Monday?) and the fall leaves emerging.
In the meantime, one of my all time favorite things to spend money on are school supplies. And although I'm not currently in school, I feel that being a piano teacher gives me license to peruse the aisles and restock my everyday use items 😉
So in the spirit of being organized with new supplies, I'm presenting you with my favorite must-haves as we head into the school season. Because whether you find yourself overwhelmingly busy, trying to avoid in-person shopping, or just plain tired, online fall shopping can be just as fun when done from the cozy couch 😉
Self Care –
I am a big water drinker … but the pandemic and masking up made it harder than usual for me. I found I was hardly drinking half of my normal intake! But never fear … my favorite water bottle (liquids do actually stay cold ALL day) had other lid options available. Having a straw made it that much easier to keep myself hydrated and at my best for teaching 🙂 You can check it out here!
Checking my phone for the time is super distracting for me. Having a clock on the wall is super distracting for my students. When I asked for a watch for Christmas (mine had died), I truly wanted a $10 round device that tells me the time. But I have REALLY enjoyed what I got instead – not a Fitbit, but better priced and suits my needs above and beyond 🙂 You can check out the AmazFit here.
Getting my mind organized and at peace is possible only with a planner. I'll be honest, this might be my FAVORITE purchase, and I usually agonize over the decision. Everyone has specific needs for what their planner will look like, but getting started NOW is the best way to go 🙂
Preserving My Resources –
protect, Protect, PROTECT! I have long learned that if I take the time to protect my resources up front, they will last longer, and I'll actually save a LOT of money 🙂
The Amazon Basics run-of-the-mill laminator is both cost efficient and extremely easy to use. Mine has held up under a lot of pressure, and I now own two laminators to save on time when I'm doing big batches of resources at a time!
Of course, to make the laminator most useful and effective, having a paper trimmer is also necessary. These office supplies live together in our home office and are used CONSTANTLY!
When I'm placing things into binders, I often will skip the laminating/hole punching step and go straight to sheet protectors. I don't buy anything fancy, but these Blue Summit packs of 500 usually last me awhile and do the trick 🙂
My Everyday Favorites –
Sticky Notes!!!! Every shape, size, and color. Because it's the fastest way for me to keep notes in the moment – I organize them later 😉
Highlighters – I don't know why, but these are it for me. The perfect size for my hands and my students, lasts a long while, and variety of color. We use these a TON in my studio for score study 🙂
Folders and Binders – these are always preference items based on your needs. But I now keep a stash of folders on-hand for project books, stray music, etc.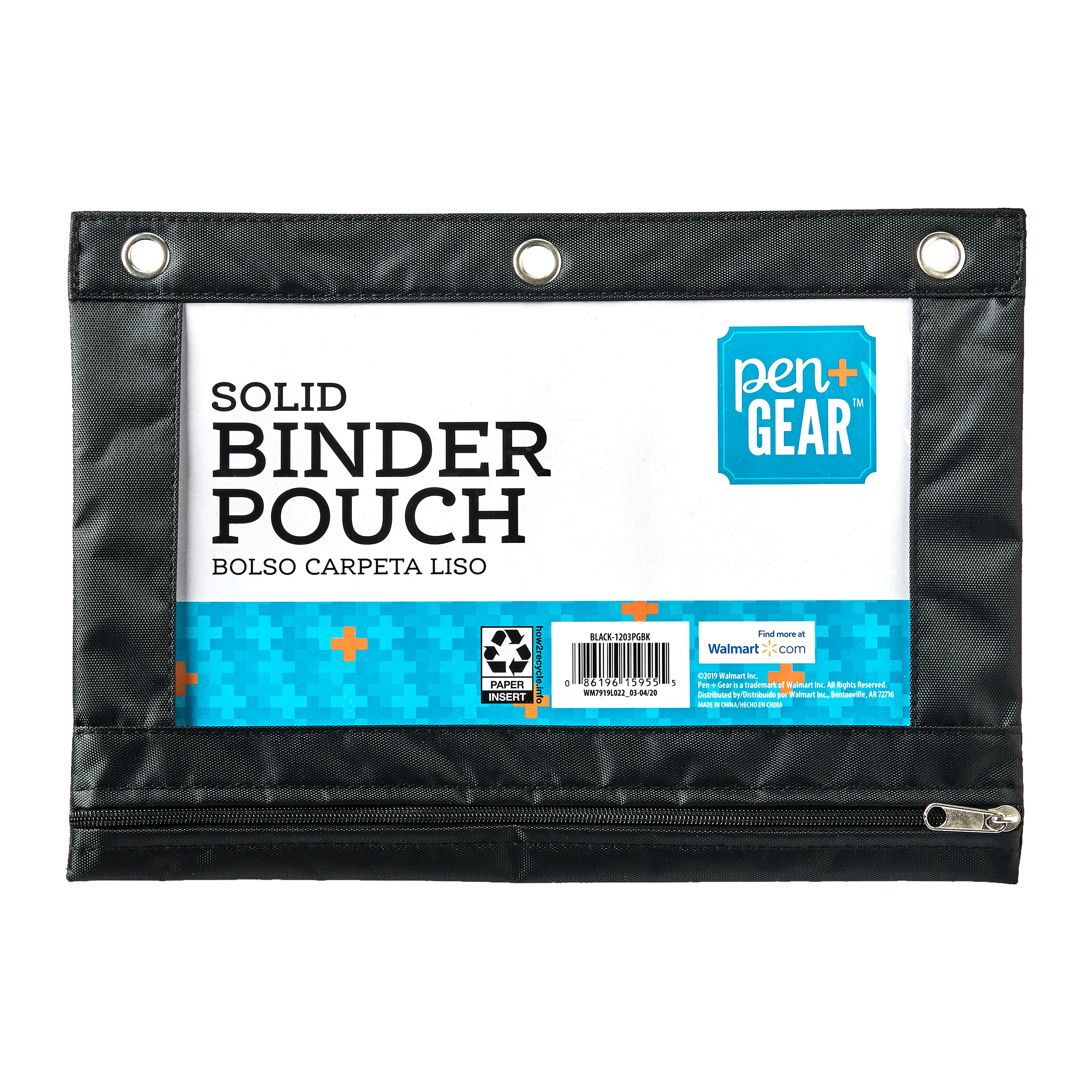 Practice Pack/Pencil Pouch – Walmart has $0.97 pencil pouches that are perfect for making practice packs! I you purchase after the season they will often go down to $0.50. You can hand them out as-is for the necessary practicing tools, or you can turn them into fun practice packs like I did for student Christmas gifts a couple of years ago 🙂 You can check out that project here!
Organizer – again, your preference. But organizers are the first stop to actually being organized 🙂
Foam Dice – These are my favorite dice to use … hard to lose, easy to handle, and all around fun 🙂 Amazon has them in bulk, and your local Dollar Tree is a great resource for buying 2 at a time.
iPad (and super amazing case) – I never thought I wanted an iPad … until I had one. I was given one in high school and began using it for teaching. And I could never look back. I still have a full-size computer. But the iPad is my quick go-to when it comes to majority of lesson notes, activities, etc. In the past year I had to upgrade (I usually go refurbished, but do your research and find which iPad will best suit your needs and budget.), and also wanted a keyboard case this go-around. I've had them in the past, and wasn't impressed. But this 360 touch keyboard had amazing reviews and was intriguing. More than my typical budget for a keyboard, but this thing has lived up to every bit of its advertising. My favorite part? When I use the iPad in "iPad mode", the keyboard is covered and I'm not accidentally activating it and typing.
The cons (everything has some, right?). It does make the iPad significantly heavier. Now that I'm used it, it's not a big deal. But at first I was a bit taken back. The little rubber feet also do not stay on the bottom of the case. It does come with extras, so I recommend grabbing the super glue and forcing them to stick 🙂
We all have our favorite teaching resources. What are yours? I'm always looking for ways to streamline my process, be a better piano teacher, and keep myself organized and sane! 🙂